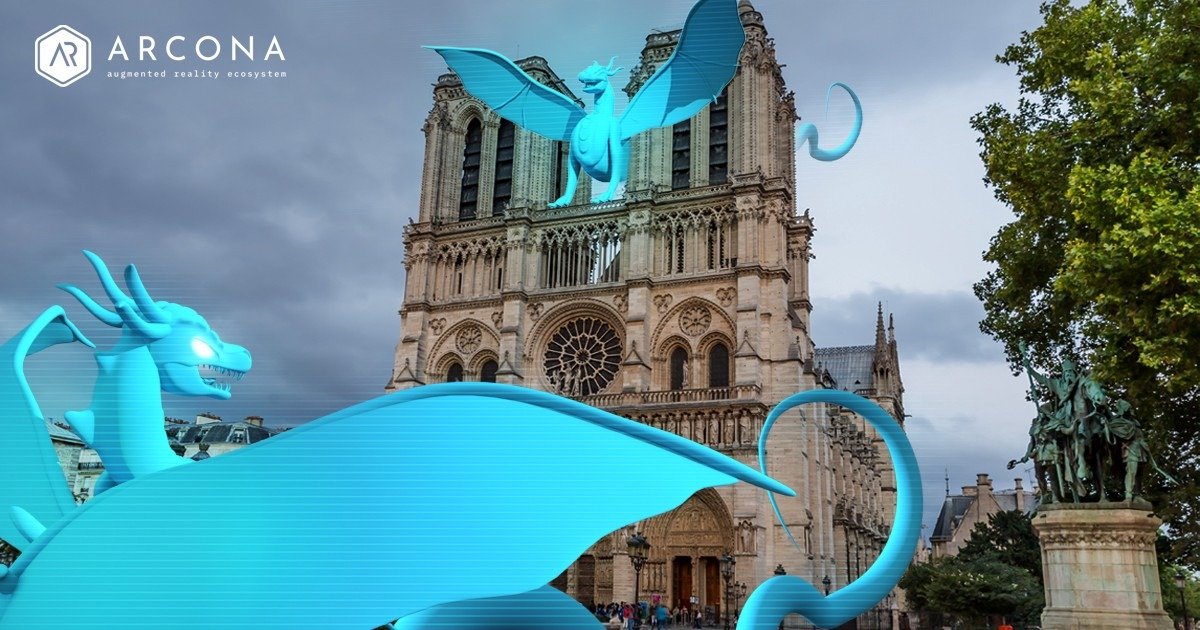 The augmented reality market has grown rapidly and is expected to grow much faster as technology is advancing rapidly. The volume of the market reached $ 3 billion last year and is expected to rise to $ 150 billion by 2020.
Do you rememeber Pokemon Go? Exactly, this game exploded last year and made a big trend over the world. The game really brings augmented reality to the market. Last year, game developers, Nintendo saw their market increase of $ 14.8 billion in just one week. since the release of the game.
Many giant companies have recently entered the market like Google, Facebook and Apple creating a 'battlefield' to be able to push technology the fastest. However, there is still room for smaller players.
Today I would like to introduce to you project Arcona this is a pretty interesting project for those who prefer a virtual digital land. If you are a fan of anime or science fiction, you will love Arcona. Using virtual and augmented reality, Arcona combines the physical world with the digital. A blockchain-powered ecosystem, Arcona goes a step beyond a virtual reality setup. Using augmented reality, it creates an overlay of a digital world on top of the real one. Let us find out the interesting and potential project through the review.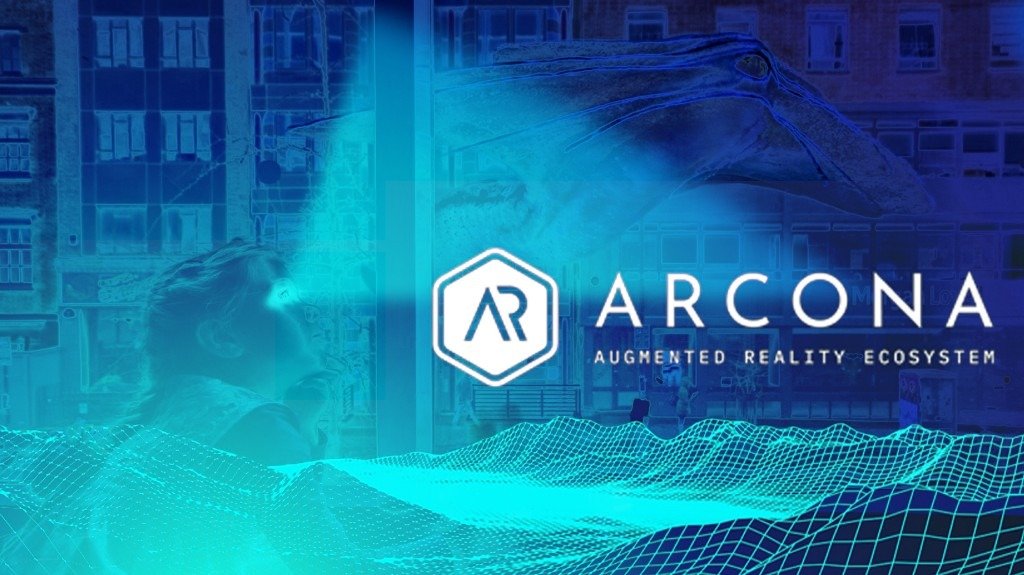 Arcona is a blockchain-Powered Ecosystem Merging Real and Virtual Worlds Worldwide.
Arcona is designed to incorporate augmented reality in all areas of real-world business. This ecosystem is useful in real estate, tourism, gaming, media, advertising, education, and art industry: the possibilities are limitless. The Arcona Ecosystem is a simple and convenient way of delivering augmented reality projects of any complexity and style, connecting users and developers on a P2P basis. The Arcona Ecosystem marketplace will be the hub, uniting all community residents and enabling free trade of augmented reality content, software, services, Digital Land, and more.
The most interesting thing about the project is that you can dispose of the purchased area of digital land at your own discretion, just like in the real world, even much more diversely. Perhaps you want to open a virtual store, or advertise your project or partner project. The most visited places of world sights, certainly, will perfectly serve for attraction of tourists. And someone will want to make his land a part of a social or charity project. Your imagination in this matter can be limitless. Finally, you can safely sell or lease your land.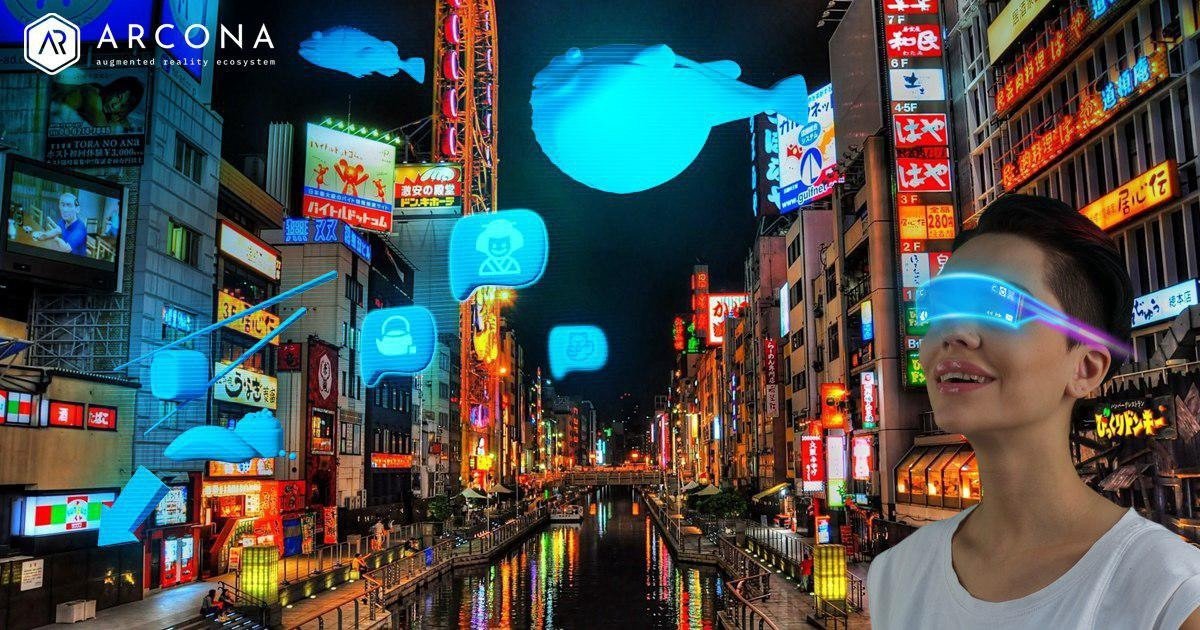 Digital land is the main asset of the Arcona ecosystem, built on the principles of blockchain. The Arcona Ecosystem creates Digital Land as a layer of Augmented Reality, uniting the physical and virtual worlds into a single information environment that is perfectly linked to our real world. It is designed for interactive everyday user experience with augmented, virtual and mixed reality multimedia content in real world locations. You can change the surroundings of the real space around you on the fly with a smartphone, tablet or a headset, such as HoloLens or similar. The rules of land use are described in the Ethereum smart contract. You can buy your own lot in exchange for an ERC20 standard token - arcona.
Why should you buy digital land? Owning a lot of Digital Land is an interesting experience for a creative person and a profitable business for business people. You can change the world on the lawn in front of your house or create serious commercial project thousands of kilometers away from you, on another continent.
Each lot of the digital land is associated with a specific location in the physical world. This is a place where you will be attracting many people to share with them the results of your work. Organize events, shows and presentations, create games, open virtual stores. Digital land is your property, organize it to your taste.
Everything will be controlled remotely, making it possible for you to do business worldwide, without leaving your office. Token holders will bid on and own virtual lots and receive rent payments if their lot is used by other augmented reality programs on the platform. You absolutely need Digital Land if you want to create augmented reality online projects anywhere on the planet.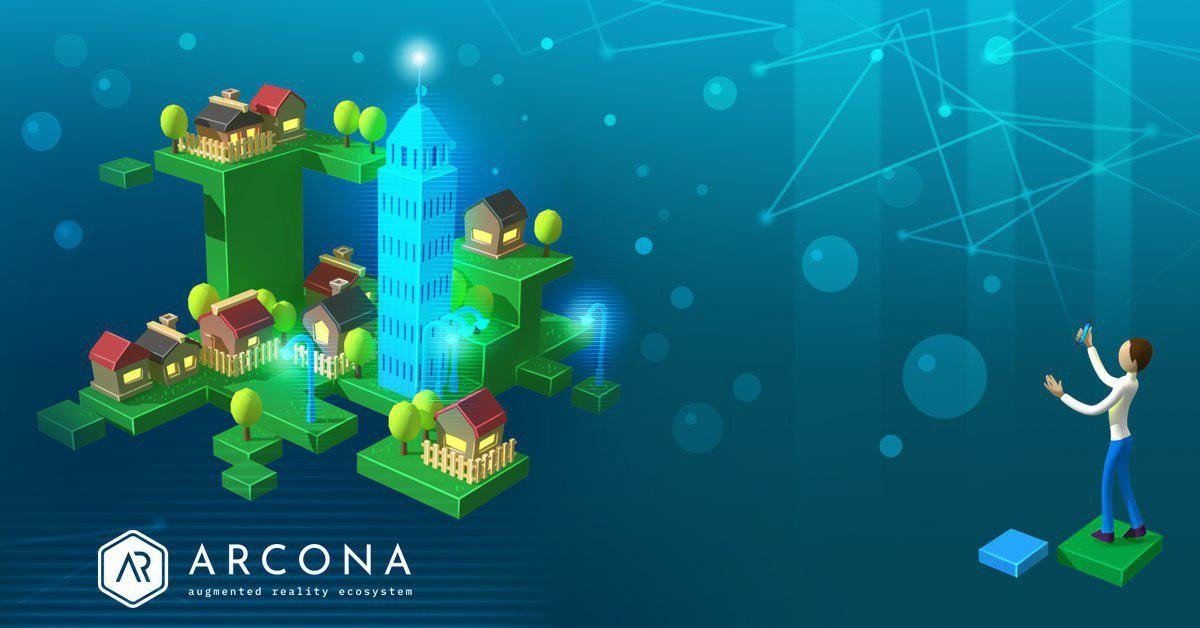 The new ecosystem is being developed by a team from Pilgrim XXI, who has over 5 years experience in the market.
In 2014, they launched the world's first outdoor expansion park. The first park to increase tourism to this area is 30%, attracting more than 60 thousand tourists per year. There are currently 8 different parks, with many other augmented reality projects sold in six different European countries. The company's revenue was $ 700,000 and they invested in some of their own funds to study advances in augmented reality technology. The company has also received support from Microsoft's seed fund with additional support from Google, Intel and the top 20 start-ups from Booking.
They have already moved step by step in 2018:
Quarter 1: Launch of the new marketplace and the Arcona unit of account. Start of the auctions for the sale of lands for token holders.
Quarter 2: Launch of the AR viewer prototype and applications for bonuses for testers.
Quarter 3: Launch of the technological prototype for the AR grid and remote positioning tools.

Quarter 4: Launch of the AR viewer and a new program to attract users with field tasks to earn tokens.
They have also made a long-term plan until the year 2020.

The team behind the project has extensive knowledge in the niche, they also have many advisors with history in augmented reality and business in general with too many to list. Arcona's team dream is to make augmented reality comprehensive and easy-to-use for everyone, so they aim to raise investments in a way that will directly benefit and involve both users and investors in Arcona future world - via the sale of the arcona token!
Arcona has received positive feedback on the Arcona ecosystem, with nearly 17,000 people joining the Arcona community on Telegam.
If you would like to get more about ICO investment then reading ICO marketing guide can prove beneficial for you.
Bonus size starts from 25% and during first 5 days decreses by 1% every 12 hours, from the 6th day - by 1% every 24 hours. There is no bonus during last 10 days. Every day they will be choosing 4 winners among new buyers of tokens who will become the owner of one of 400 Digital Land plots. They also offer referral program – 5,5% bonus for each transaction.

Thank you for taking time to read.
More Information:
========================================
Success comes from ideas, starting with enthusiastic people and flying high by the whole community
Newer Post
Older Post