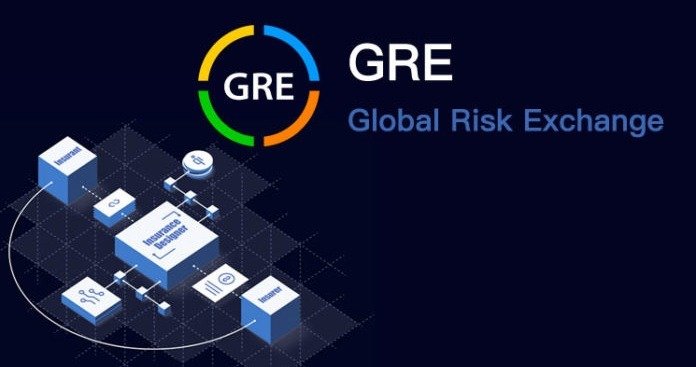 At the moment, the field of risk management has many different issues, because it is very expensive to participate. First, there is a very high barrier to entry. Another issue for the industry is the high cost of the channel. Intermediate charging a large sum of money for services is detrimental to the current value chain. This makes the cost of hedging quite high.
There is also a problem of product design focus. Most of the products in the risk market are designed similarly. This is usually very good for mass distribution. However, those with a single risk profile tend to stand on the sidelines. Therefore, these risk management products do not work optimally.
The Global Risk Exchange (GRE) is a platform, a global open-source risk-exchange marketplace designed to help individuals and organizations simplify and optimize access to their operations to manage their risk.
The only solution to risk issues is to manage the risk using insurance for the masses and derivative products for institutions. This will help to mitigate uncertainty about the future. The risk management sector is quite huge. In 2017, the gross transactions were $4.8 trillion USD. This figure continues to grow. GRE will be a platform based on the blockchain, which wants to revolutionize the risk sector with instant risk transfer with just one click.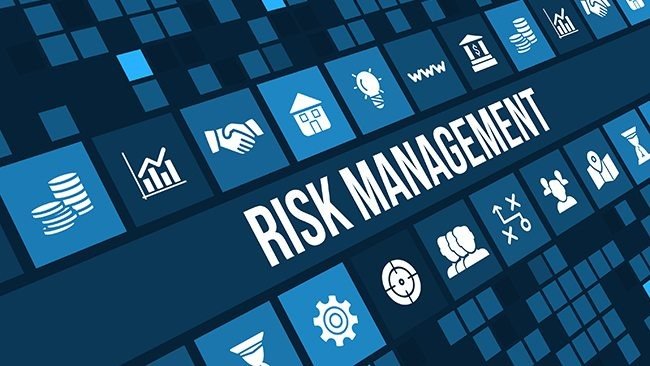 GRE is going to revolutionize the risk management sector by offering services in an efficient, personalized, and fast manner. Decentralization will give consumers what they have always desired. With the GRE platform, risk contract sellers and buyers will be able to connect directly with no intermediaries.
Besides that, this platform will customize products to ensure that as many people as possible are covered. The issue of data loss will also be outdated. This will be made possible by the blockchain, which offers one of the highest levels of security known to man in the digital era.
GRE targets 3 major user groups. They are The Insured, Contract Designer and Insurer.
The first is The Insured. This group of users in GRE are the individuals and institutions in the real world who want to buy risk management contract to hedge their risks. They shift their own risks away to others who are willing to take them at the cost of premiums and will be compensated when that risk actually happens.
The second is Contract Designer. Underwriters in GRE ecosystem could be the actuary or product manager of a real-world insurance company, who is responsible for designing terms of risk management contracts, as well as calculating the probability of various kinds of risks and its corresponding premium rate. The role of underwriter is to provide insurance expertise to GRE, which can be any individual or institution with actuarial capability. Underwriters will be rewarded a portion of the transaction fees derived from own risk management contract after community review.
Insurer - This group of users are usually insurance and re-insurance companies and insurance-linked securities investors. They earn premiums from the risk management contract and take the risk transferred to them.
Main benifits that GRE brings to users:

After finish developing the risk management contract trading functions, GRE will focus on the development of derivatives market, providing users with functions such as real-world policy pledge, secondary contract trading and so on. That is their long-term plan of GRE. They also make a detail plan for the development. Forthcomingly, in Q3 of the year 2018. GRE will develop Alpha Edition, provide API & SDK, audit Security and run GRE test. They has just planed to Q1 2019. In that time, GRE will develop secondary market editor, content production of secondary market base, audit secondary market security and complete development of the Alpha version of secondary market.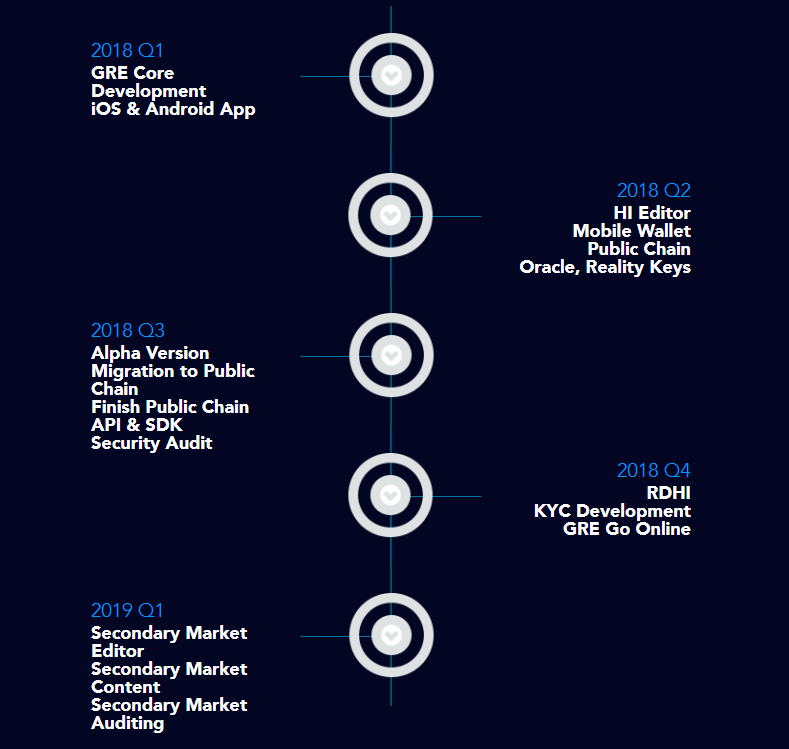 Global Risk Exchange Team
The team only collects experienced staff who go to their goals and know all the pitfalls. Therefore, the investment in this project is now safe. The following image shows the main staff of the Global Risk Exchange.

Besides, GRE is also received many investments from many investors. One of them is Shen Bo - Founder of Fenbushi Capital and co-founder of Bitshares. The other is James Gong - Founder of ICOAGE (used to be the largest ICO platform in China) and Blockchain Pencil and published several books on crypto currency. Especially, GRE had been funded by LD Capital in early April. LD Capital is a leading investment institution focusing on the field of blockchain. Relying on the resource advantages and the professional research team, LD Capital has been discovered and invested in more than 100 well-known projects around the world. LD Capital has strong industry insight and resources and research team and has successfully invested: BTC, ETH, Qtum, Vechain, EOS, GXS, Achain, Beechat, ELF, Ulord and other more than 100 blockchain start-ups and earned more 100x in returns. The founder of LD Capital is Lihua Yi, a well-known investor in blockchain industry, he has been a partner in a number of investment institutions and has a reputation in the industry. The investment of LD Capital makes GRE much more valueable.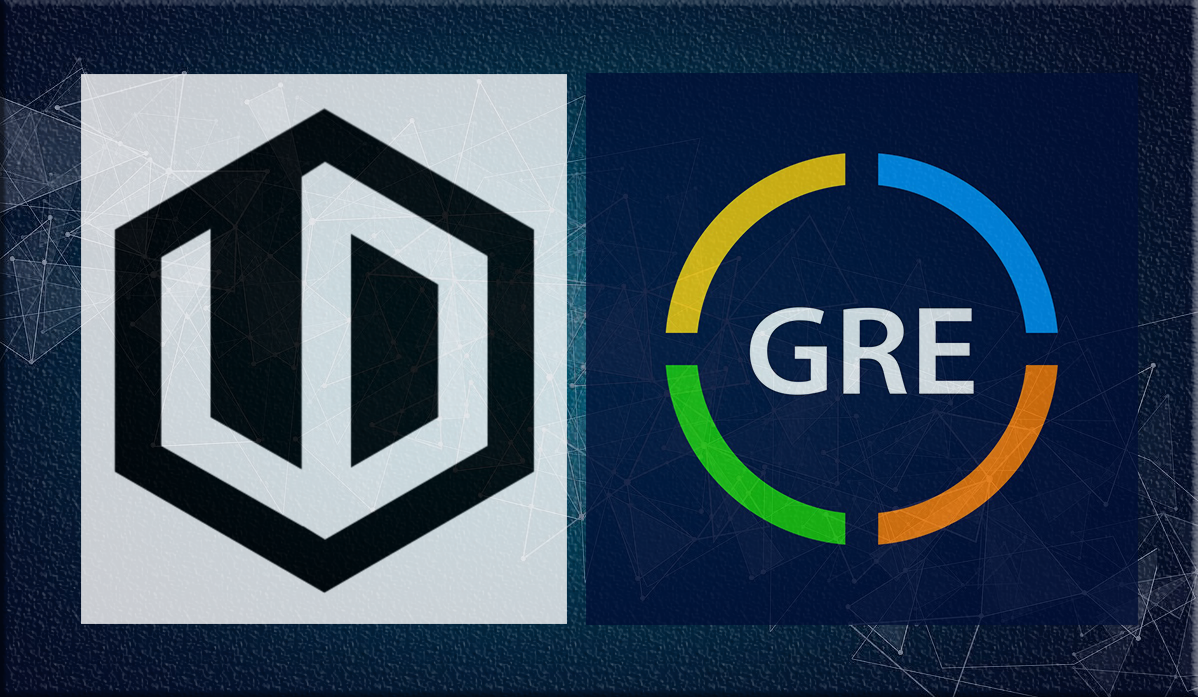 By the time of 18:00, 24th May (Melbourne time), with an incredible pace, GRE achieved the ICO target within only 4 days (92 hours) since listed on LEEKICO platform! We have been successfully offered 10,000 ETH(1,000,000,000 RISK)in total, the GRE team appreciate all the GRE supporters and 1414 investors so much for your real foresight and wisdom. This is an incredible success of GRE. With stable development speed, strong investments, high quality team, I believe that GRE will get more incredible successes in the future.
Risk is an inherent part of financial life. Future winners will be people who have the ability to manage risk by using the tools provided on the platform. What do you think about the services provided by this platform? Are you ready to trade your risk?
========================================
Success comes from ideas, starting with enthusiastic people and flying high by the whole community
Author by: Hoangvuhk3110
Newer Post
Older Post