Nowadays, centralized cryptocurrency exchanges have security risks, inefficiencies, unreasonable verification needs, and long wait times. So these ecosystems may follow unethical business practices that include front running, deceptive pricing, and insider trading. With these problems, the exchanges will never become secure and transparent in their business dealings.
Therefore, there'll be a need to create a peer-to-peer (P2P) marketplace providing defined, direct access between sellers and buyers — which actually represents the purest form of free market trading. Such a decentralized cryptocurrency marketplace is what LocalCoinSwap is trying to achieve with its ecosystem. This platform implements a new approach to the traditional company ownership, by unleashing the power of blockchain technology. With blockchain technology, the platform's profits can be distributed to its token holders in the most transparent way.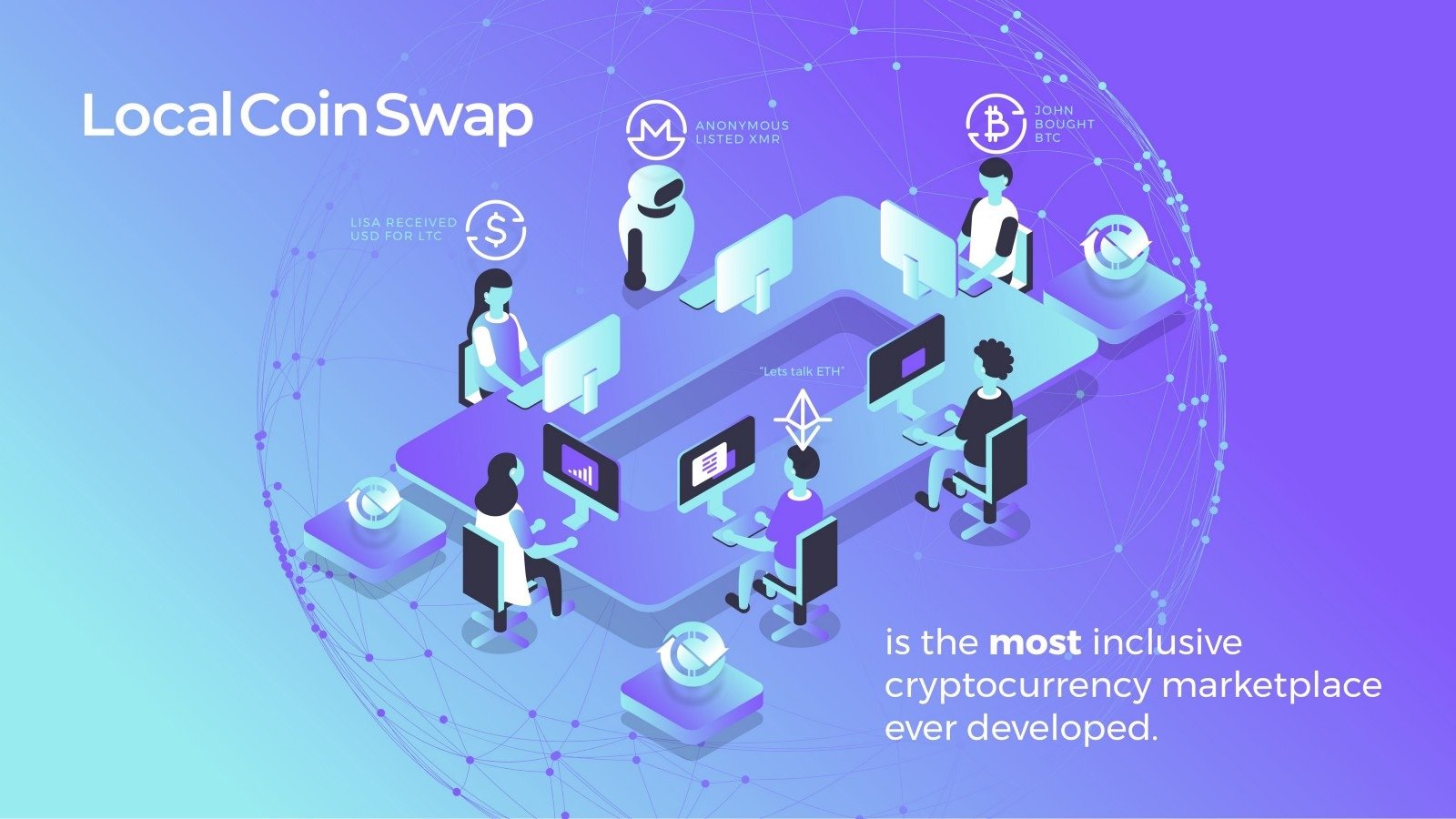 LocalCoinSwap is a decentralized market that'll allow sellers and buyers to directly trade using any cryptocurrency; the trade will be done using different payment methods. With this ecosystem, it'll be simpler and easier to offer a safe, fast, uncomplicated P2P trading platform. This platform will let its users freely exchange cryptocurrencies without worrying about needless waiting times or verification requirements. The final goal of LocalCoinSwap is to create a better p2p cryptocurrency swap. It will address the issues of centralized exchange and decentralization today. It will have a escrow service to facilitate distributed cryptocurrency exchanges, making it a decentralized exchange.
Many outstanding points in compare with other current cryptocurrency ecosystems
This cryptocurrency ecosystem is set to revolutionize the way exchanges are built and managed—it's quite similar to other groundbreaking ICO projects such as ArmPack, THEKEY, TrustaBit, MedTokens, Play2Live. However, it has its own many outstanding points in compare with other current cryptocurrency ecosystems.
LocalCoinSpap is emphasizing low cost for merchants. Users will facilitate peer-to-peer transactions, meaning that you do not have to pay a brokerage fee. LocalCoinSwap also claims to support more cryptokurencies and methods of payment than any other peer-to-peer exchange in existence. LocalCoinSwap solves some of the biggest problems of the cryptocurrency market.
The cryptocurrency economy is now filling the monopoly giant, so LocalCoinSwap is the most comprehensive exchange in the world. No discrimination, no registration required and no verification required. Secure, easy and fun transaction interface. Besides, LocalCoinSwap distributes 100% of the profits to the owners of Cryptoshares on a 1- to 1 basis, through a blockchain-based dividend application.
The current P2P market only supports a large number of crypto and payment methods are very small wherereas LocalCoinSwap has a perfect peer to peer system. No centralized bank account, no verification required, and no commercial restriction.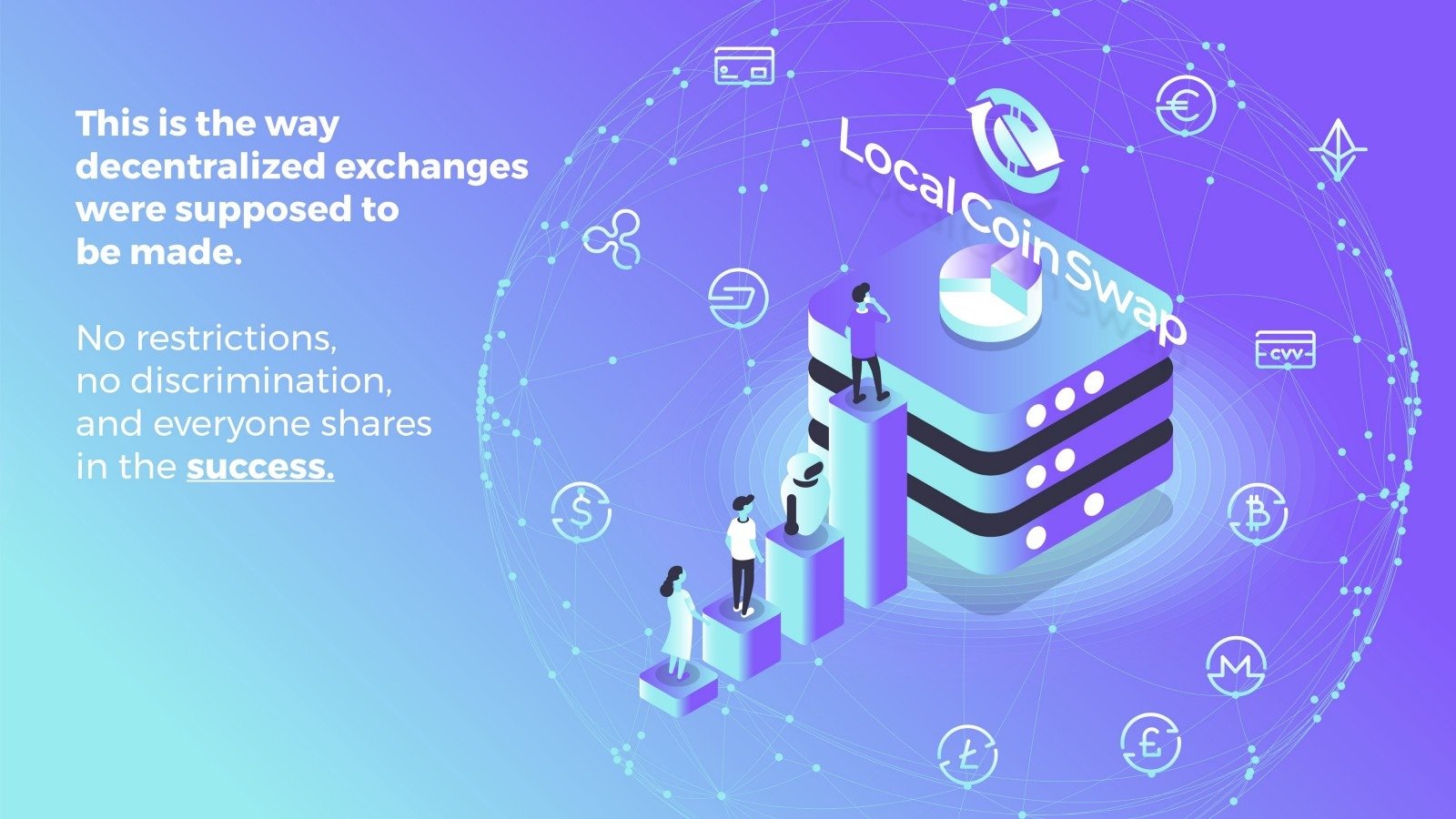 Cryptoshares - the most interesting feature
The biggest and most interesting feature of the project is the introduction of Cryptoshares. Users can directly trade any cryptocurrency, using any conceivable payment method, in any geographical location with Cryptoshares. LocalCoinSwap wants all of their investors and token holders to benefit from supporting the platform. Cryptoshares entitle the holders to guaranteed rights to 100% of the total profits from the Localcoinswap exchange through cryptocurrency dividends.
Moreover, Cryptoshares holders will have an opportunity to take part in the platform's decision making process on listing of new tokens on the exchange, the direction of new business ventures and design considerations or functionalities for the platform for example.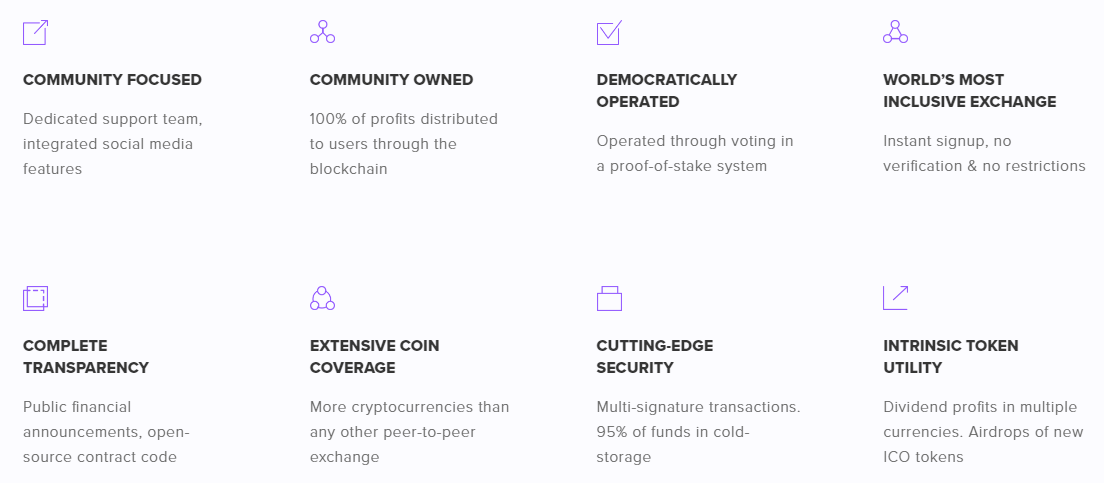 LocalCoinSwap operates in the form of a Hong Kong-based company, which was established in 2015. It originally operated as a private hedge fund owned by two employees before starting to develop the exchange. Geographically, LocalCoinSpap employees reside in Hong Kong, Australia, Canada and New Zealand.
This ecosystem is managed by Aapeli Vuorinen who's a lead security engineer, white-hat hacker, data analyst, and full-stack developer. He has the experience of more than a decade. Apart from him, the team includes a range of other Fintech experts and blockchain specialists who're working hard to make sure that decentralization remains at the heart of this crypto exchange.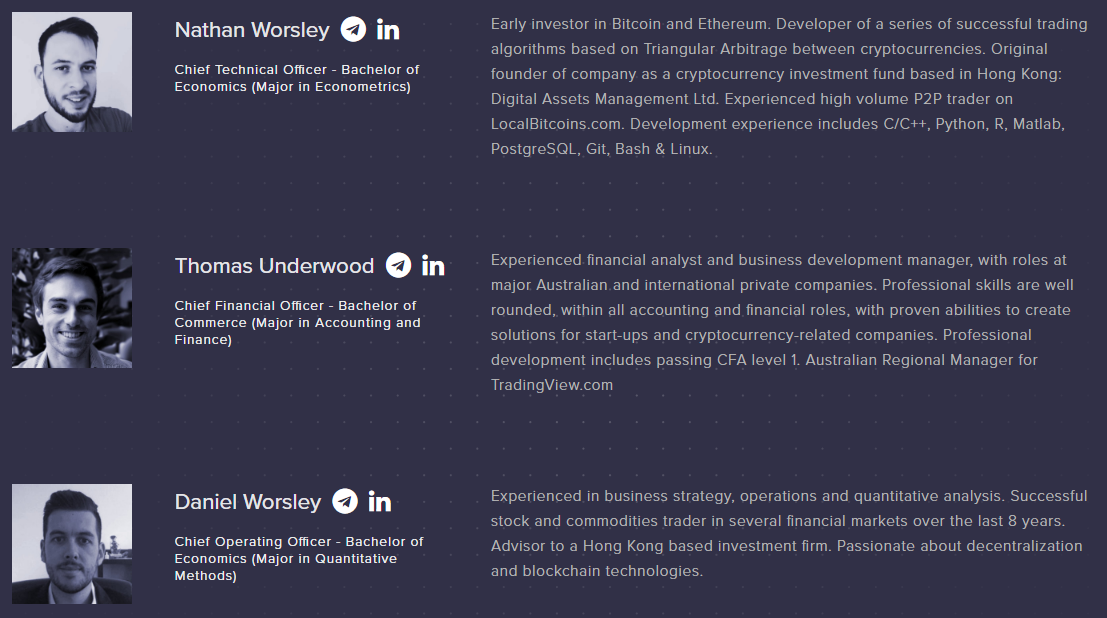 Members of the team have many experiences from a variety of fields, including Economics, Computer Science, Commerce, Marketing, Mathematics and even Molecular Genetics. The decision-making process in the development team is democratic and based on the vision shared by all team members.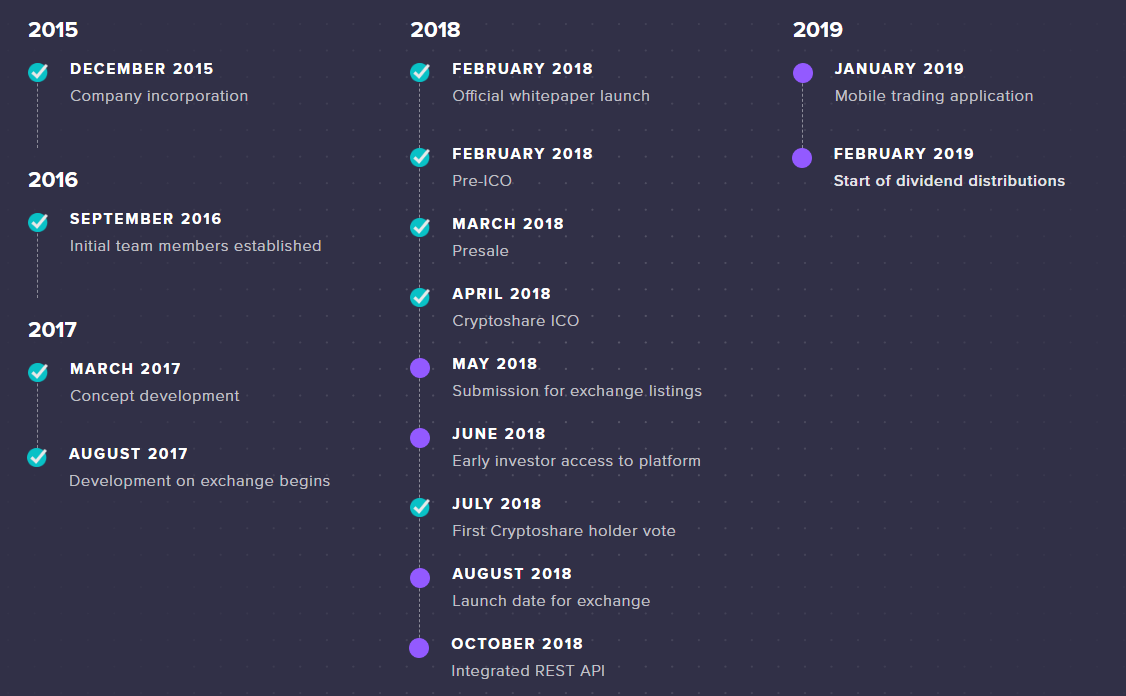 In January 2019, LocalCoinSwap will trade Mobile Application. In my opinion, bringing the LocalCoinSwap into the mobile devices is a really good idea which makes the trading lot easier.
To ensure LocalCoinSwap users are fully aware of all important changes or news regarding the platform, regular contact will be disseminated through frontpage updates and announcements from the operations team. Additionally, LocalCoinSwap engages with the trading community through its public Telegram groups, Slack channel, social media accounts, and integrated forum. LocalCoinSwap now has a huge community with thousands people in social networks like Facebook, Twitter or Telegram.
LocalCoinSwap is highly appreciate by many famous rating sites like TopIcoList, IcoToken News or Token Tops.
In conclusion, the project offer interesting solutions and improvements to regular mainstream cryptocurrency exchanges. With P2P transactions and people seeking decentralised platforms and marketplaces, LocalCoinSwap may be a good alternative to centralised exchanges owned and sometimes manipulated by individuals or big companies. The project seems to be prepared very well, the site's design looks good and all of the information are provided transparently and with many details. The biggest feature and advantage for many investors will be the benefits that come by holding Cryptoshares token. A well-prospering exchange may yield significant profits and they will be shared among these lucky investors.
Token Information for your investment if you are interested in:

More information at links:
========================================
Success comes from ideas, starting with enthusiastic people and flying high by the whole community
Author by: Hoangvuhk3110
Newer Post
Older Post