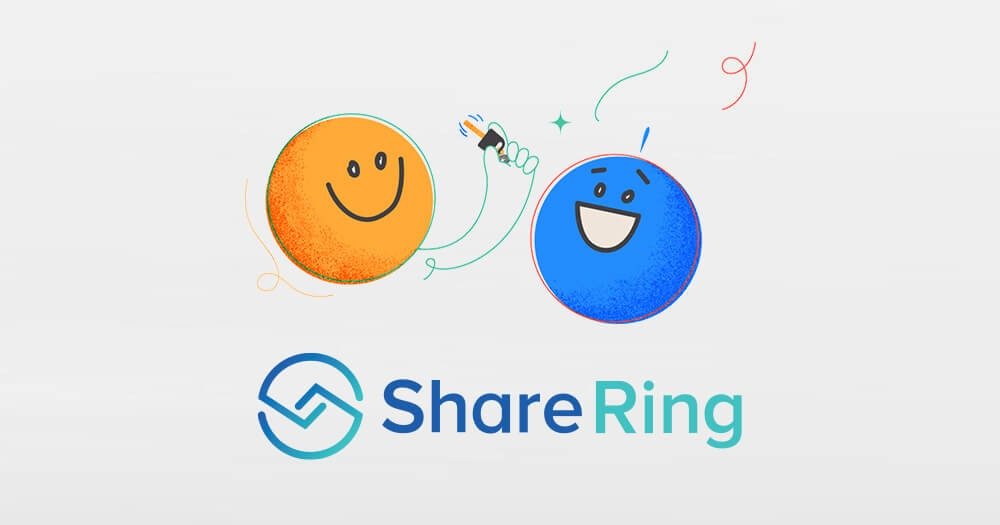 In todays world, people are changing from their traditional ways and now want to share things. This could be as its more economical or environmentally friendly such as car share but imagine a world where you can share absolutely anything. Today, I am going to introduce you a project which allow you to do that quickly, simply and easily. The project is ShareRing.
ShareRing is a platform created to 'borrow, rent or share' anything globally without any hassle or exchange fees. From items such as tables and chairs to services such as car rides, ShareRing uses the first ever token based payment system using blockchain technology enabling it to be a 'trusted, infinitely flexible, sharing ecosystem' that can be used simply between neighbours or across oceans with only one form of payment.
ShareRing is the world's first system designed specifically for you to share things with others. There's no fuss and no currency exchange fees, no matter where you are or what you're sharing. Below are just a few examples of areas where ShareRing will be used.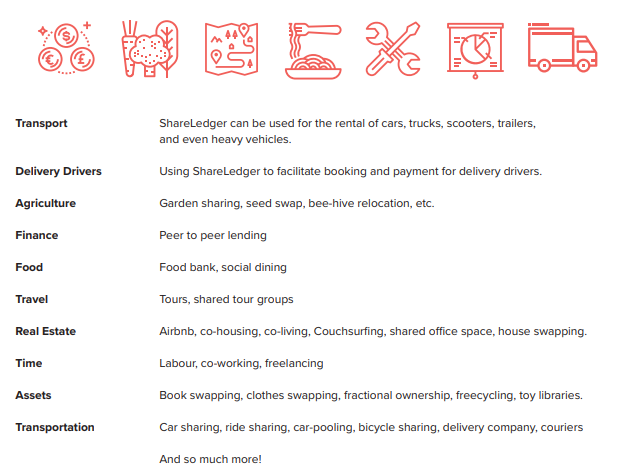 ShareRing was founded and run by an excellent team
Tim Bos, the company CEO, previously worked as a blockchain engineer, founded Keaz, a platform for sharing cars. Rohan LePage, the company COO, is also an expert in the blockchain technology. Both have a solid experience in business management in different companies. The core team consists of 5 talented specialists and will be expanded to 15 full-time developers over the next few months. Recently, the team won 1st place at the December 2017 Blockchain Hackathon in Vietnam.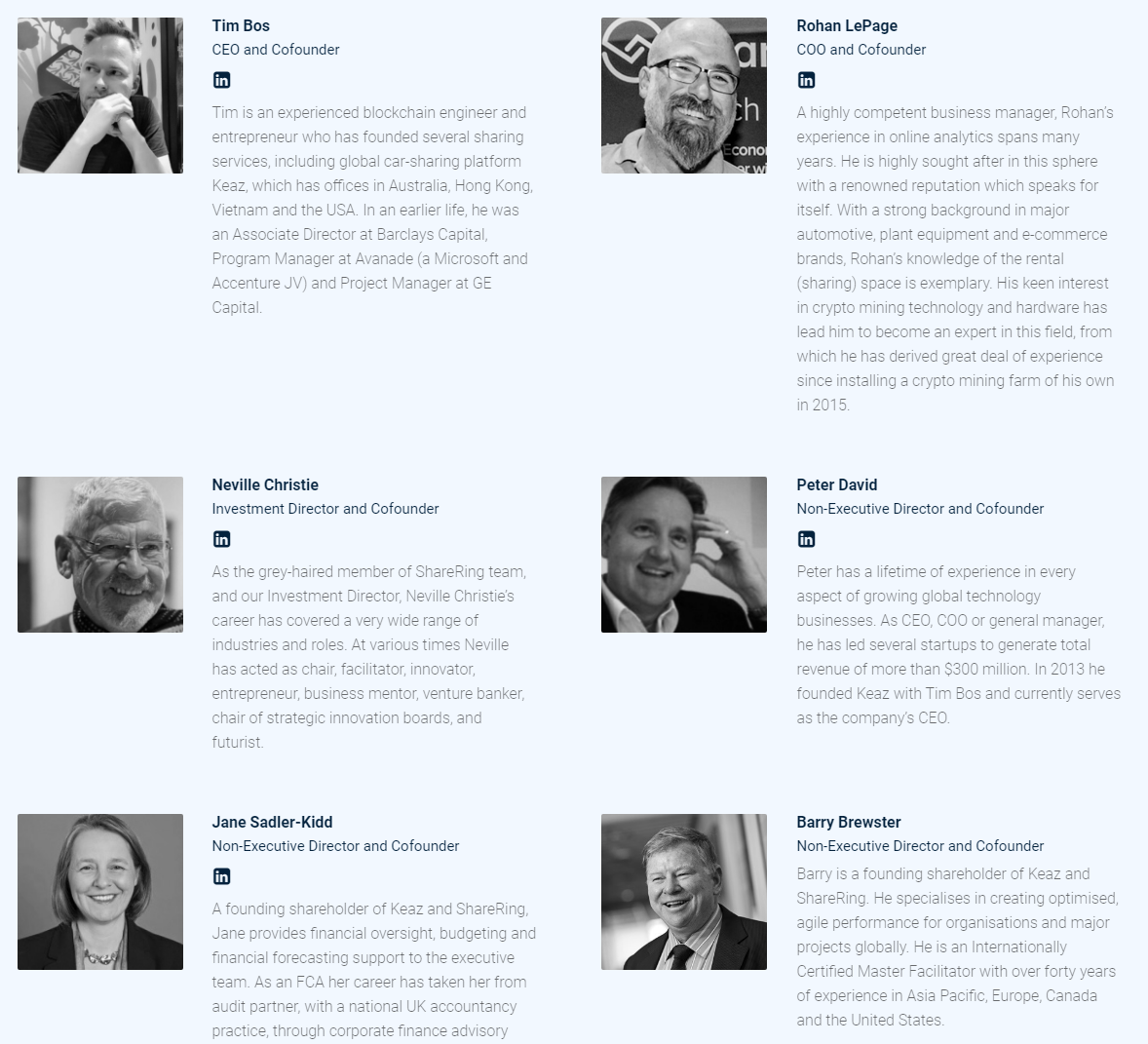 ShareRing Team is planning to create a token-based global platform to exchange anything — from services to things — and pay for that with the ShareRing tokens. ShareRing uses tokens of two kinds:
SharePay (SHRP) is the base currency used by the platform users to pay for third party assets.
ShareToken (SHR) is the utility token to drive sharing transactions to be written to the ShareRing ledger managed by the platform.
SharePay encourages sharing of absolutely anything globally but does this with trust enforced into its blockchain currency therefore transactions can be payed to anyone, anywhere with no delays. It supports businesses who would like share for the first time and provide a larger market for them but also encourage buyers to find their best option of goods and services. The app also uses geo-location based technology making it easier for the owners and sharers to know if there are goods and services nearby meaning time and money can be saved having to travel to a certain shop if a neighbour already has the specific good or service.
The total supply of the SHR tokens is 4 billion, 60% will be sold (2.5 billion are for pre-sale, 1 billion is for sale), 24% – platform and team, 10% – advisors, 5% – bounty program, 1% – airdrop.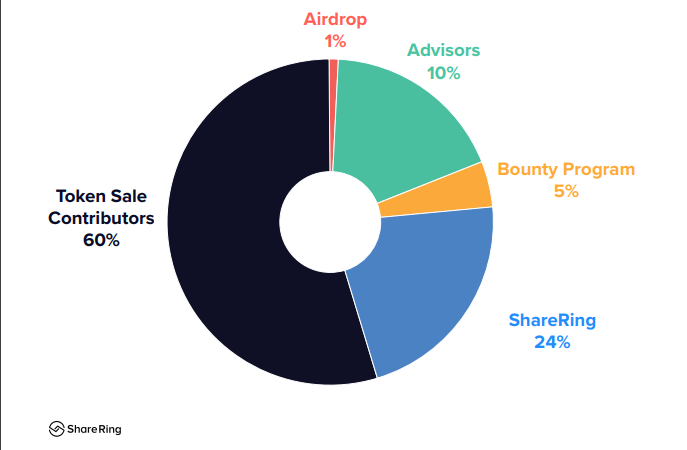 The cryptocurrency wallets of the ShareRing funds will be published on the ShareRing website, and therefore will be auditable for everyone. All major expenditures will also be publicly explained.
The ShareRing App
ShareRing offers a single app that gives the user access to any available asset they want to rent, borrow, or share, and pay and receive compensation for all within one central location.
A universal 'ShareRing' app is being developed that will allow anyone to easily see and use any sharing services around them. Each partner will have the option of developing a 'mini' app within the ShareRing app that will have functionalities specific to that partner. The app will use geolocation-based services to display the ShareRing services that are nearby.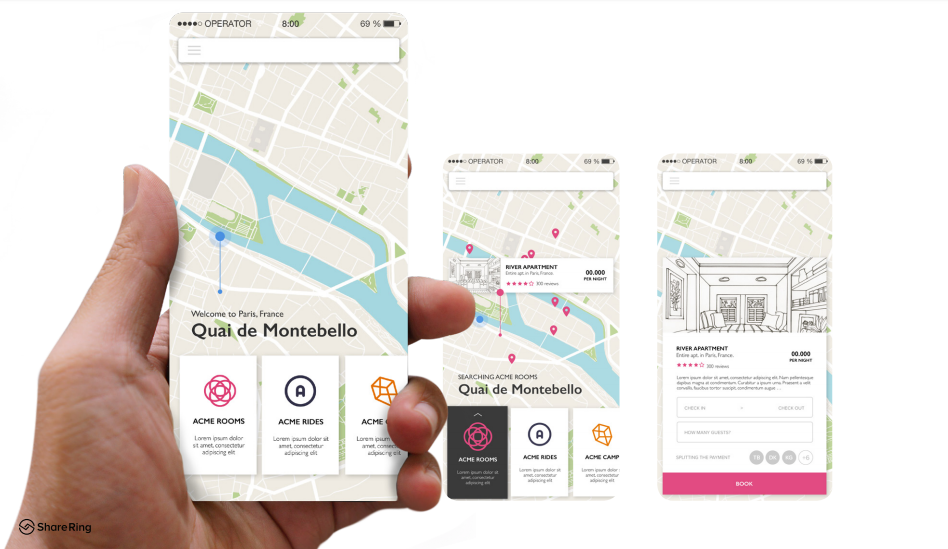 Below is an indicitive timeline for the development of the ShareRing ecosystem.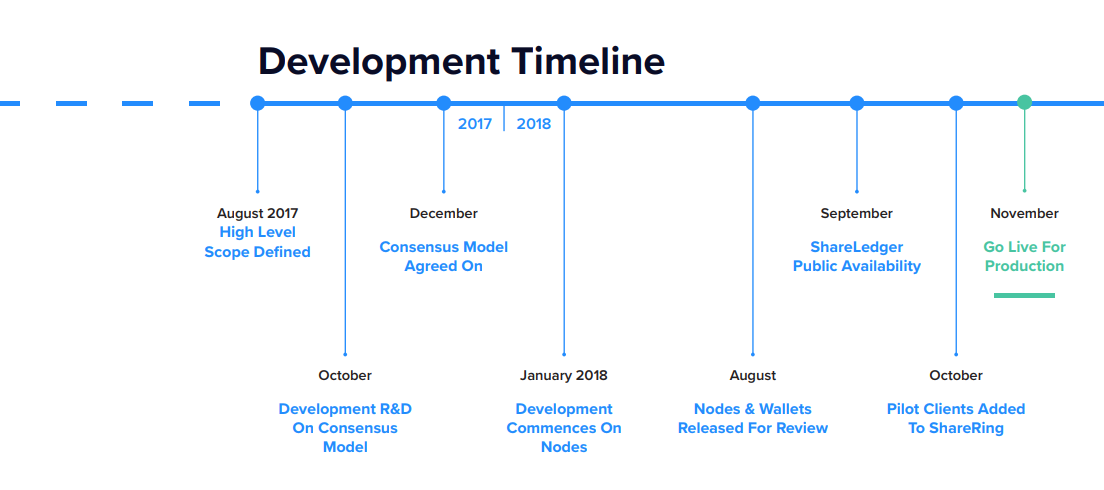 I found an analysis about positives and negatives points of ShareRing on website thetechinsider.org. It could give you a most general view about the project.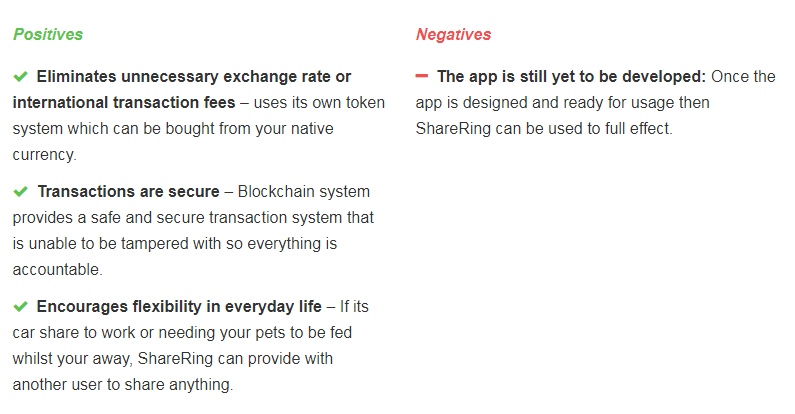 Among advantages of the project I'd name huge sharing economy industry, its potential growth, and a vacant niche of a company that would combine and unify the current differentiated sharing services around the world. The team itself and the desire of the top management to invest token funds into the project development and engaging entrepreneurs into this process are also strong points of the project. However, I see a lack of marketing, hype, and partnerships, the components that seem necessary and critical for the project success.
The potential of ShareRing can be huge, areas for potential application can vary vastly, from using it for transport such as renting a car for a few days to agriculture where you can share someones garden. There is a good chance that ShareRing will become the first global decentralized platform for sharing the entire spectrum of services or things – transport, real estate, finance, assets, food, agriculture, etc.
There are more than 16.800 people became member of ShareRing on Telegram. Now is your turn. These following links may be useful for your investment decision. Thank you for your reading.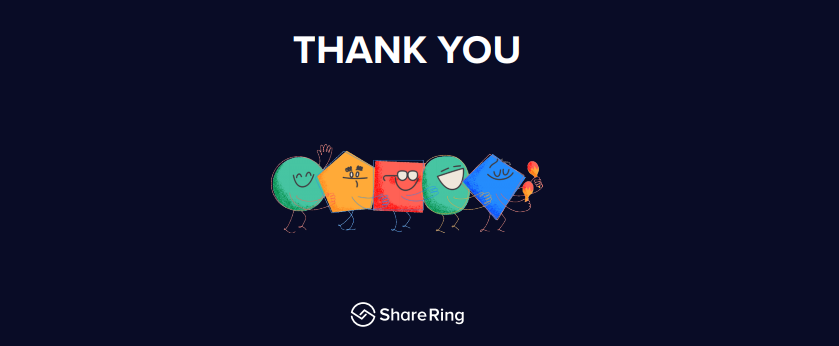 More Information:
========================================
Success comes from ideas, starting with enthusiastic people and flying high by the whole community
Newer Post
Older Post