Social networking - a concept that virtually anyone in the world knows about, billions of people have one (even more) account across the various social networks in the world: Facebook, Google, twitter, telegram and more. We say we laugh, social code as our other personality on the internet, but that's not enough ... I feel there are still barriers on the open world called social networking, You want to have a connection with someone on the Internet, you have to have the "address" of that person, you want to find a clothing store or simply a favorite small restaurant ... agree, you can It's easy to do in the present, but life has another great "surprise." The problem began to arise, for example in facebook - the social network is considered the largest in the world today - How many times have you made friends with a stranger? Someone that you really do not know, I believe it is "very rarely", or you want to find a restaurant with serving dishes "new" something you have not experienced, unfortunately - facebook will not do that. At this point, I found Uhive's idea interesting.
Uhive and an unmatched social networking experience ...
Uhive will showcase their social network for every eye to follow, a truly miniature world exists in the internet world. To say that Facebook as a book in your information on it ... then generously endowed Uhive will give you a piece of land in their world, you can freely express your own personality in it . Communicate with friends, keep your favorite places right next to you, even ... on a boring afternoon, you can go to neighbors who you do not even know them. . They call it: "Gray World" - a name that is not very romantic, but in this gray world, people will be equal, a place with both good and bad, but the only thing that does not exist. Here is the bond. Without being dominated by the government and the common law, Blockchain technology allows us to create an unattended world where anything happens, a place you can explore forever, a where there are no limits. Whenever you take a step in Uhive, the new things you experience, a new store, a pretty coffee, a cute new friend or an apartment. exclusively for dogs.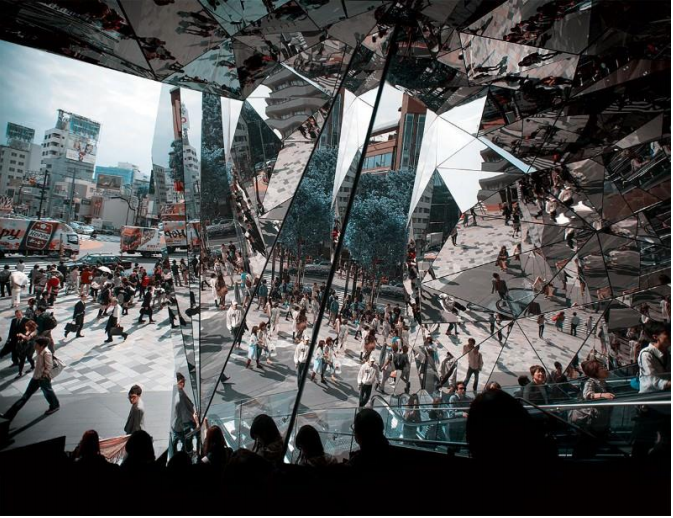 The next great thing, you can make a huge income at Gray World, you can create your own store and take care of it, increase store quality and brand yourself. This value paves the way for other social networking stars who want to use their influence to increase the attention of your store, nowadays the most effective way to advertise. is hiring celebrities on the internet.

UHIVE will introduce a new social experience, which will allow users to explore. You do not have to have friends or follow people to see and discover new things, all you do is explore, go left and right, up, down, zoom in and zoom out, with the help of New navigation and pending patents. You will be able to spot anything interesting from a distance and go wherever you are in the mood to explore, whether it be fun, sport or technology.
About AIC token: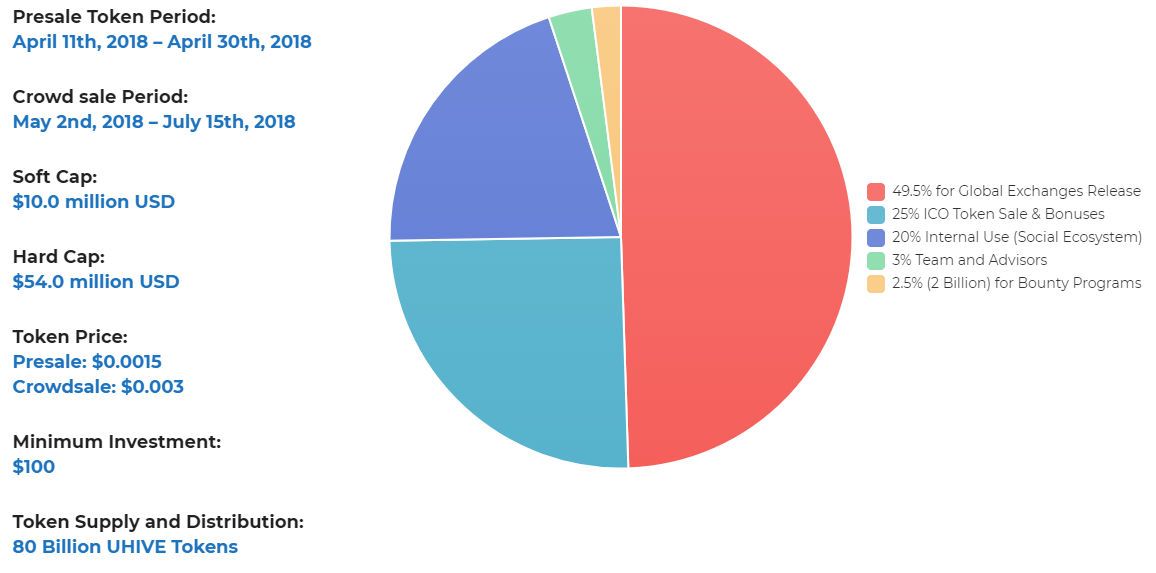 Token: HVE
PreICO Price 1 HVE = 0.0015 USD
Price 1 HVE = 0.003 USD
Accepting ETH, BTC, Fiat
Soft cap 10,000,000 USD
Hard cap 54,000,000 USD
Information about …
Success comes from ideas, starting with enthusiastic people and flying high by the whole community
-Author: Hoangvuhk3110
Newer Post
Older Post