"The global war of our century today is a war on energy and resources." The statement was made at a meeting on renewable energy years ago,
and so far all the nations of the world are trying to accomplish this dream.
One villain in a popular movie I've seen not long ago, he's been trying to destroy half the galaxy with the goal of balancing resources ... thinking that's partly true. Ours is limited and reuse of energy is the way to the earth to exist. Of course, electricity is currently the most used energy, so a project with renewable energy and global energy allocation will be the closest one.
Today I will introduce a blockchain power supply project in Singapore that is Eloncity, it will use the model of e-business platform peer to deal with power problems.
When we talk about energy, it is not only a matter of the technology but also of the global,
within the context of global economic integration, the effect of fluctuation in energy prices on the international situation and also on single country economic crises cannot be overlooked. Establishing a distributed (fragmented) and renewable energy system is one of the ways in which countries are trying to shake their over-dependence on already scarce energy resources.
However, in most major developed countries, consumers can freely choose the most cost-effective electricity producers and power distributors on the market. But since the traditional electricity supply has adopted a centralized power supply mode with few participants and oligarchy stands strong, transmission-related standards are difficult to unify. Additionally, local government lacks long-term insight on renewable energy's promotion. This allows interest groups to fight to determine prices, thereby causing electricity prices to fluctuate chaotically and network costs to rise.
In addition, in the traditional retail network supply, electricity supply and demand management has adopted a method of centralized forecasting. Obviously with factors such as time, season, weather, and cultural background, there is a real-time difference in dynamics in electricity supply and demand. But most electricity supply systems only operate a few months ahead and use rough price differences estimates when addressing the electricity supply and demand issue. The general public, therefore, cannot smartly use their energy, which only serves to exacerbate the peak and valley effect.
Centralized power generation, distribution, and sale model; Poor management of power supply and demand, confusing calculations for power pricing, and an inability to accurately match power supply and demand in real time all converge to create a huge waste of resources and electrical energy worldwide.
In-depth application of blockchain technology and the smart use of energy and storage systems
Our modern way of life depends on the vast electric grids that power everything from light bulbs to mass transit subways. Despite tremendous strides in technological innovation, these existing grids are largely built on an aging design, that is essentially a centralized grid architecture fed by large power generation plants in remote locations that connected customer sites through the complex labyrinth of transmission and distribution (T&D) network. The coordination of electricity production in alternating current (AC) form and its delivery through the complex T&D network are managed by regional system operators or independent system operators (ISO). The ISOs not only need to balance the electricity production and consumption in real time, but also must ensure the electricity produced remotely is transported to customer sites without running into congestions on the vast T&D network. While the current electric power grids are amongst the most complex engineering system ever constructed by humanity, this centralized power grid design is starting to show its age. Today's centralized power grids face significant challenges in providing safe, reliable, secure, and affordable energy services.
Eloncity sought to build community infrastructure power facilities by using the " application of decentralized new energy power supply and power storage equipment" and gradually complete the group grid connection within the micro-community smart grid. This would, thereby, establish a decentralized electricity supply and trading market. In this process, we can fix industry weaknesses, balance the public power supply and demand, and accelerate the production of renewable energy.
Eloncity solution
Given the challenges faced by natural disasters, population growth and climate change, new approaches to energy production and distribution are needed. Solutions must ensure a vibrant and sustainable development for all.
The AI ​​Grid Foundation (Foundation) is a Singapore-based non-profit organization that advocates for the recruitment of renewable energy as a possible way to solve the problem of AC power. AC) focus as mentioned above. The foundation has collaborated with global organizations and local communities to develop the Eloncity Model, a multi-faceted solution that uses decentralized renewable energy sources to overcome barriers to energy supply. safe, flexible, flexible and fair in the future. Renewed renewable energy uses local renewable sources, such as solar or wind.
When customers in a community work together to exchange energy and share the benefits of energy equipment costs (eg solar PV BESS, other energy management systems) to access supplies In order to maximize the utilization rate of installed equipment for increased ROI and other benefits, it essentially creates a community-based replication microgrid. This type of community-based, decentralized, renewable microgrid has tremendous potential to consolidate and address the problems of centralized grids that threaten safety and security. our volume. Eloncity is proposed to integrate advanced technologies, best practices, and lessons learned to create a scalable and scalable formula that unlocks the potential of the community-based renewable microgrid. achieving a renewable, more flexible energy future.
Simple Meaning ... The Eloncity Project will address four major issues related to electrical power:
- Environmental and public health issues (pollution caused by the production and distribution of electricity)
- Safety and reliability of the system
- Adaptability and system resiliency
- The issue of electricity costs and its transparency
Do not underestimate the purpose of this, achieving a decentralized and decentralized renewable energy supply has become a common tendency in every country trying to increase competition. energy.
This trend provides a viable and supportive base for the application of blockchain technology in the energy industry. In the traditional power industry, many experts and interest groups have begun to consider how to modify the current and centralized power grid and how to deploy modern power grid business models. new energy.
Today, energy blockchain projects with in-depth research on distributed energy and sustainable planning not only receive support from venture capitalists and electronic money, but also attract people. giant multinational industry.
(Note: East Japan initially invested in the newly established company, Eloncity, and hopes to develop a shared grid based on blockchain technology.) The German peer platform, Conjoule, has also received support. supported by traditional German energy companies, RWE, as well as East Japan.
There are also many other strategic partners are linking:
Captain's Eloncity
Andy Li - founder of Eloncity and POMCube, served as ChinaCache's chief technology officer and a computer researcher at Alibaba Cloud. During 12 years of experience working for Cisco in the United States, Andy has developed a broad knowledge of technical protocols and has since conducted in-depth research on intelligent query networks.
Andy Li - CEO of Eloncity Project
In 2014, Andy set up POMCube, a company focused on developing high-performance storage systems controlled by the cloud. Then, in 2018, Andy set up Eloncity for the restoration of the electronic value-to-market ratio using blockchain technology. Kết quả của kết quả thành kết quả của công việc đã được tạo.
On May 4, 1818, Andy Li was invited by O'Clock's 3 Business Talk Group to be a speaker and panelist on "Global Blockchain Reengineering." Discussing the importance of using renewable, renewable energy can solve global warming problems and solve quality conflicts.
I had a look at the content of the discussion, he had some very smart answers. I will quote below
Liu Hanyu: You can talk more specifically on how to make the battery factory increase value?
Andi Li: In our country's PhotoVoltaic (PV) industry, we can easily see that the profitability of production and IP is currently under full control by companies such as Tesla Energy and SunRun. However, in this situation, we are affected by the negative impact of the large trade deficit between China and the US and China and Europe. Eloncity hopes to change this situation so that the battery factories actually have added value. By generating profits not caused by production efficiency, we want to encourage investment in battery technology, increase the rate of energy density of the battery, and basically reduce the unit cost of the battery. We encourage people to buy energy storage systems by providing clean energy storage methods, while at the same time battery manufacturers have higher revenues (similar to mining machines), which is a positive cycle. In this way, it will be able to push the world towards energy storage devices that support the Eloncity protocol.
Chun Jiang: Can you please explain more about how you plan to achieve your goals with bitcoin technology?
Andy Li: Let me stress this again: we do not solve the problem of blockchain expansion ... we do not regenerate the wheel, We are reforming renewable energy. However, let me share more about our efforts in blockchain. First of all, we have formed partnerships in blockchain technology development, and our partners support Eloncity wholeheartedly. On basic blockchain, let's start with simple and simple data, our main blockchain TPS and PS can reach 5000+. However, we will use the blockchain side to achieve connectivity between micro-mesh area. Blockchain side how fast? There is no upper limit because of hierarchical structure. The mesh speed of the mesh is proportional to the rate of the blockchain side of the micro mesh. Think about it.
In an interview, Founder Andy Li once shared that he and Jack Ma were close friends, "Jack Ma once said he would invest in any project I made (Andy Li). But I'm not sure if Jack Ma has invested in my blockchain project because Ma always bans all Alibaba employees from participating in any ICO project. And I will not force Jack to invest in my project if Jack does not want to. "... I thought his thinking was the opposite.
Eloncity Advisory Team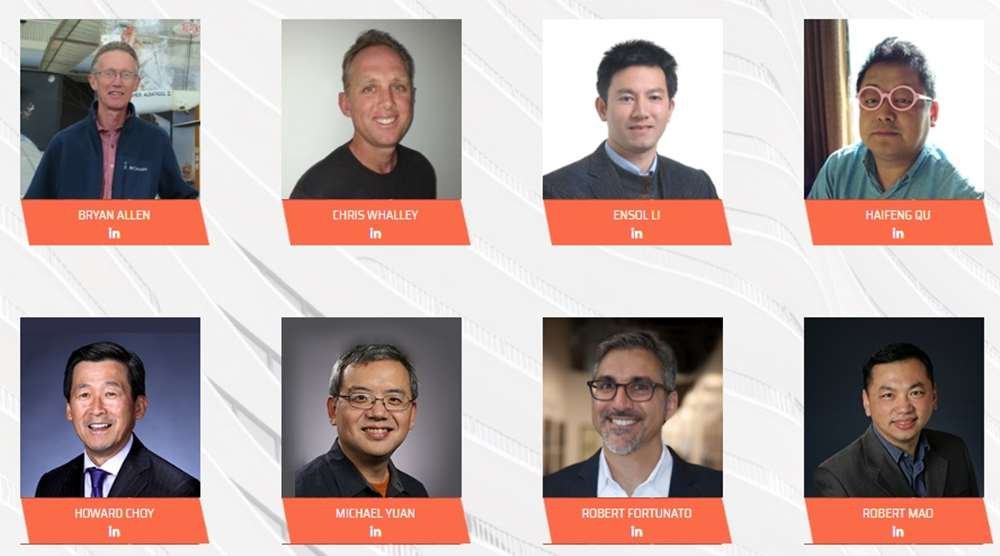 Team Advisor for Eloncity is quite "awesome". You can see the presence of Robert Mao (CEO & Founder of Arcblock) or Bryan Allen (Software Engineer of NASA Jet Propulsion Laboratory Task Force.) He started working at NASA from In 1987, he is now working with the Mars Reconnaissance Orbiter.
Personal Rating:
I evaluated this project "Good". The same point to some advantages "
- Ideas for a practical and potentially long-term project.
- Have good development team, strong "relationship". (the "relationship" solid.)
- Based on the Tokeneed platform, where previous projects have been very successful and that will be their pedal.
- There is a clear direction, not simply a lack of ideas.
There are many other advantages but I hope you can consider it yourself.
For more information on the Eloncity project visit:
–
Official Website: http://eloncity.io/
–
Whitepaper: https://eloncity.io/download/Eloncity_WhitePaper_V0.87_20180626_Final_Release.pdf
– Eloncity Group: https://t.me/Eloncity
– Krypital News: https://t.me/KrypitalNews
– Medium: https://medium.com/eloncity
– Telegram: https://t.me/Eloncity
– Facebook: https://www.facebook.com/Eloncity
– Twitter: https://twitter.com/Eloncity_io
– Reddit: https://www.reddit.com/r/Eloncity
========================================
Success comes from ideas, starting with enthusiastic people and flying high by the whole community
Author by: Hoangvuhk3110
Bitcointalk Profile: https://bitcointalk.org/index.php?action=profile;u=1805177
Identification Link: http://eloncity.io/?utm_source=Content&utm_medium=Bounty&utm_campaign=B000265
Newer Post
Older Post