Agriculture is undoubtedly the oldest in the world, the history of agriculture is closely linked to human history, and throughout its glorious history agriculture has always been upgraded. Starting from picking, gathering ... basic knowledge of irrigation farming ... agricultural support machinery ... until now people will integrate the highest technology in the field.
Today I would like to introduce a project, It is a blockchain-based encryption platform and IoT software platform that targets the global technology industry worth trillions of dollars. The goal, as you may have guessed, is to increase the efficiency of agricultural companies. It will do that by reducing costs and increasing productivity for those involved in the industry. The object I want to talk about is Pavo.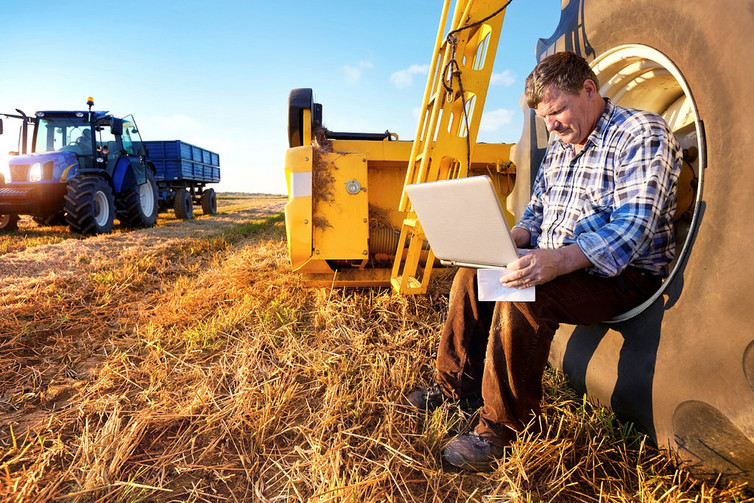 It all starts from a farm in Turkey in 2016 when one of the project's advisers sat down with one of Pavo's future founders. He began explaining the big gaps in agriculture. He covered his entire life cycle of crop production and the main problems he encountered as a farmer with crop production data, suppliers, wholesalers and distributors.
Finally, it becomes clear that what he needs is a software platform that monitors the health of his crop. You need to know if your plants need extra water. You need to know if your crop needs more nutrients, and you want to better understand how past crop yields are stacking your current crop.
If the farmer is provided with this information, he will be in a much better position to predict crop yields and ultimately set a reasonable price for his crop. That is the conversation that in the course therefore led to the birth of Pavo.
In 2016 and early 2017, the founders of Pavo conducted interviews with farmers from around the world. Farmers have been citing lack of data, difficulties in establishing crop prices and the inability to really understand how their crops are healthy throughout the life cycle of production.
With this knowledge, founders need to have a complete software platform that not only benefits farmers but also improves the entire AgTech ecosystem by providing transparency. Data throughout the life cycle of the crop.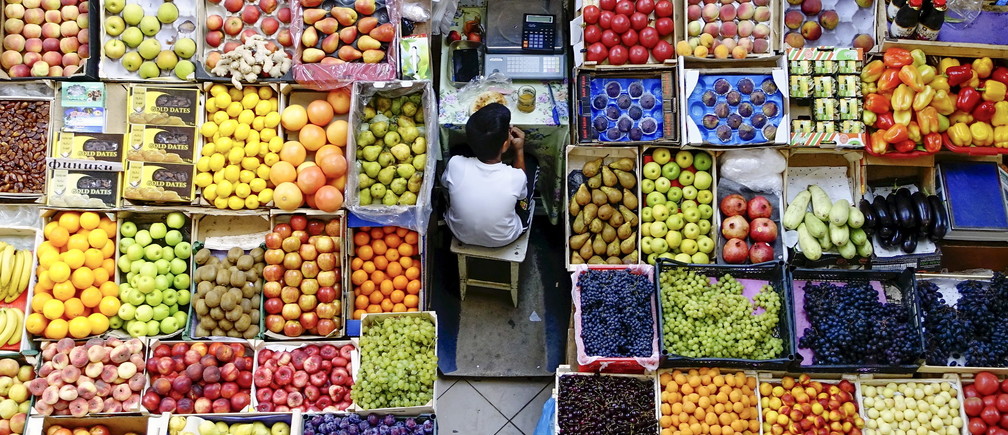 What is the purpose of Pavo's system?
The software of this platform is Pavo, to help growers increase the productivity, quality and purity of the product. They help the user by tracking production in real time, via Pavo IoT portal.
Pavo helps them analyze activities throughout the development lifecycle, from crop record keeping, plant growth and plant health at the farm to distributing the plant to the store.
They will monitor the health and effectiveness of crop production, labor costs and productivity, to help farmers achieve the best results. We would like to say that Pavo was trained to advise, detect the risk of crop failures and help farmers manage production more efficiently.
However, the question is ... What does this have to do with blockchain?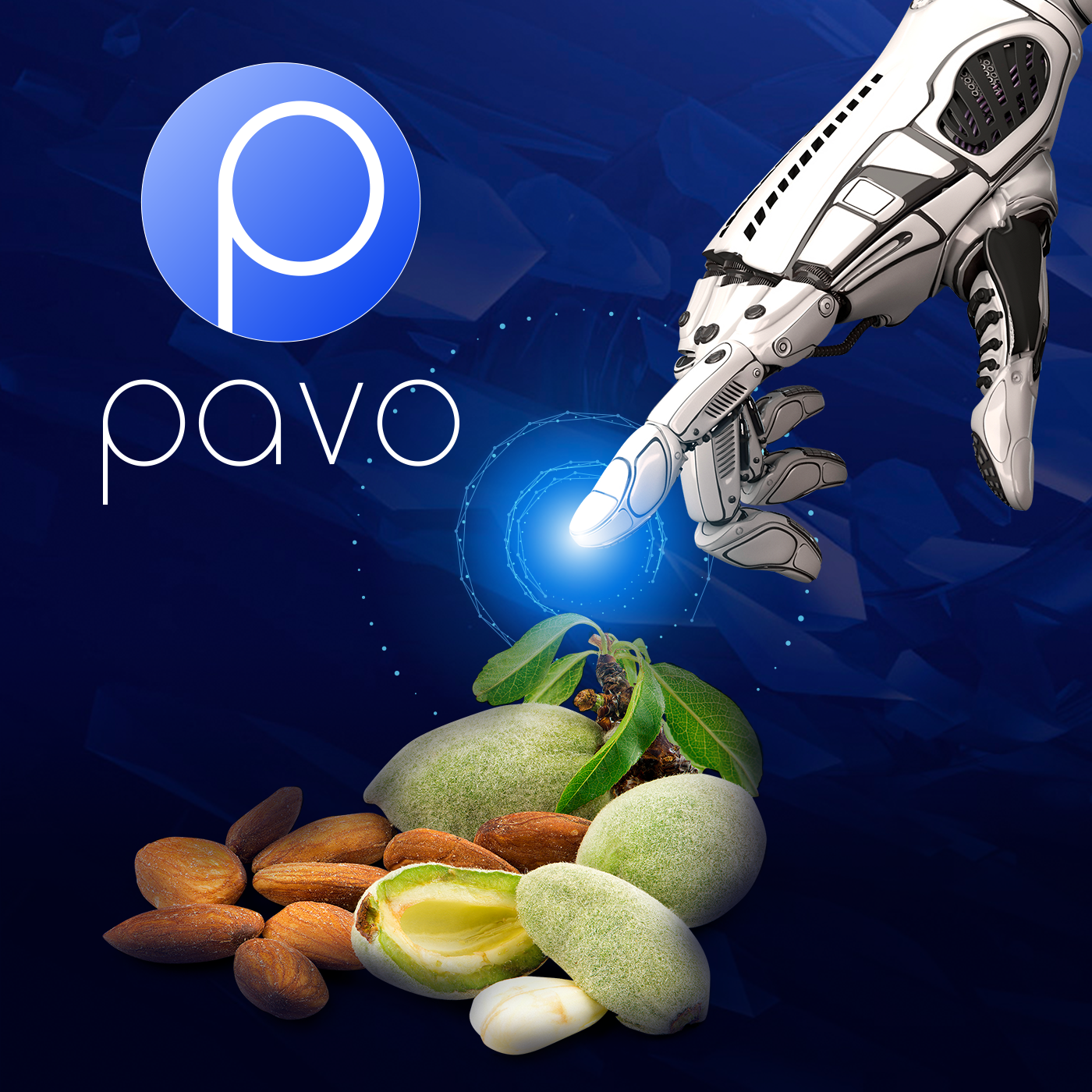 Farmers, as well as any other business entity, need financial leverage to grow their business and to build financial inclusion, more than 50 countries have set a goal to improve access to services. Financial services for individuals and businesses. However, the challenge of establishing traditional banks in rural areas remains, preventing millions of small farmers from accessing affordable financing.
International banks punish countries and industries without the bureaucratic ability to ensure Customer Compliance (KYC) and Anti-Money Laundering (AML) procedures. Even local banks in developing countries follow the tune set by US banks as being locked out of the dollar system is not a risk that any financial institution Realizable.
Blockchain answers to this problem?
Addressing such failures on accurate intermediate trust is the reason why the blockchain and cryptocurrencies are generated. The simple genius of this technology is that it cuts off the middleman, but maintains an infrastructure that allows strangers to deal with each other.
Smart contract
One of the core advantages of the latest blockchain applications is the ability to create "smart contracts" whereby funds are transferred immediately upon fulfillment of agreed objectives, without any intermediaries. any. Just imagine a world where farmers are paid in real time with plug-and-play software that works within minutes of being installed.
Smarter data
In addition to providing seamless payments, blockchain can provide tamper-resistant data through humidity, temperature, humidity and CO2 sensors for smartphone model applications. of farmers. The sensors do not require any gas or connect to an electrical grid like sunlight for solar is abundant in many developing markets - or they can work out small batteries. This data will shift cultivation from inefficient production methods to real-world evidence based on land and crop status in real time.
Look at Pavo's market potential
Globally, food and agriculture represent a $ 5 trillion industry, which will continue to expand with population growth. Some forecasts call for the total global caloric demand to increase by 70 percent by 2050, when there will be a projected 9.6 billion people on the planet, and the demand for human consumption and feed will increase by at least 100 percent. The smart agriculture market alone is projected to grow from $ 5.18 billion in 2016 to $ 11.23 billion by 2022, at an annual growth rate of 13.27% between 2017 and 2022.
And they are really taking the first step. Pavocoin AG, the IOCT blockchain solution provider for AgTech, they are working to overcome the current state of the agricultural technology that is still rudimentary, leading to inefficient management. The company's Internet-based software platform, deployed on three California farms, is being deployed in other countries, , particularly Turkey. And if you ask why Turkey?
" Turkey accounts for an estimated 75% of the global production of hazelnuts, with small growers in Eastern Turkey responsible for the bulk of the production. Approximately 4 million people are dependent on the hazelnut industry in the country, and they were hard hit in 2014 by unseasonal weather - hail storms and frost devastated the crop. In addition to the impact on livelihood, such extreme conditions are detrimental to one of the major export countries. According to the Black Sea Exporters Union, hazelnut exports generated over USD 2.8 billion in 2015.
By combining traditional farming practices with Pavocoin's use of blockchain, artificial intelligence, machine learning and application programming interfaces, hazelnut growers, both big and small, could reap significant benefits for both themselves and Turkey's economy in general, tapping into global demand for healthy high -protein products. "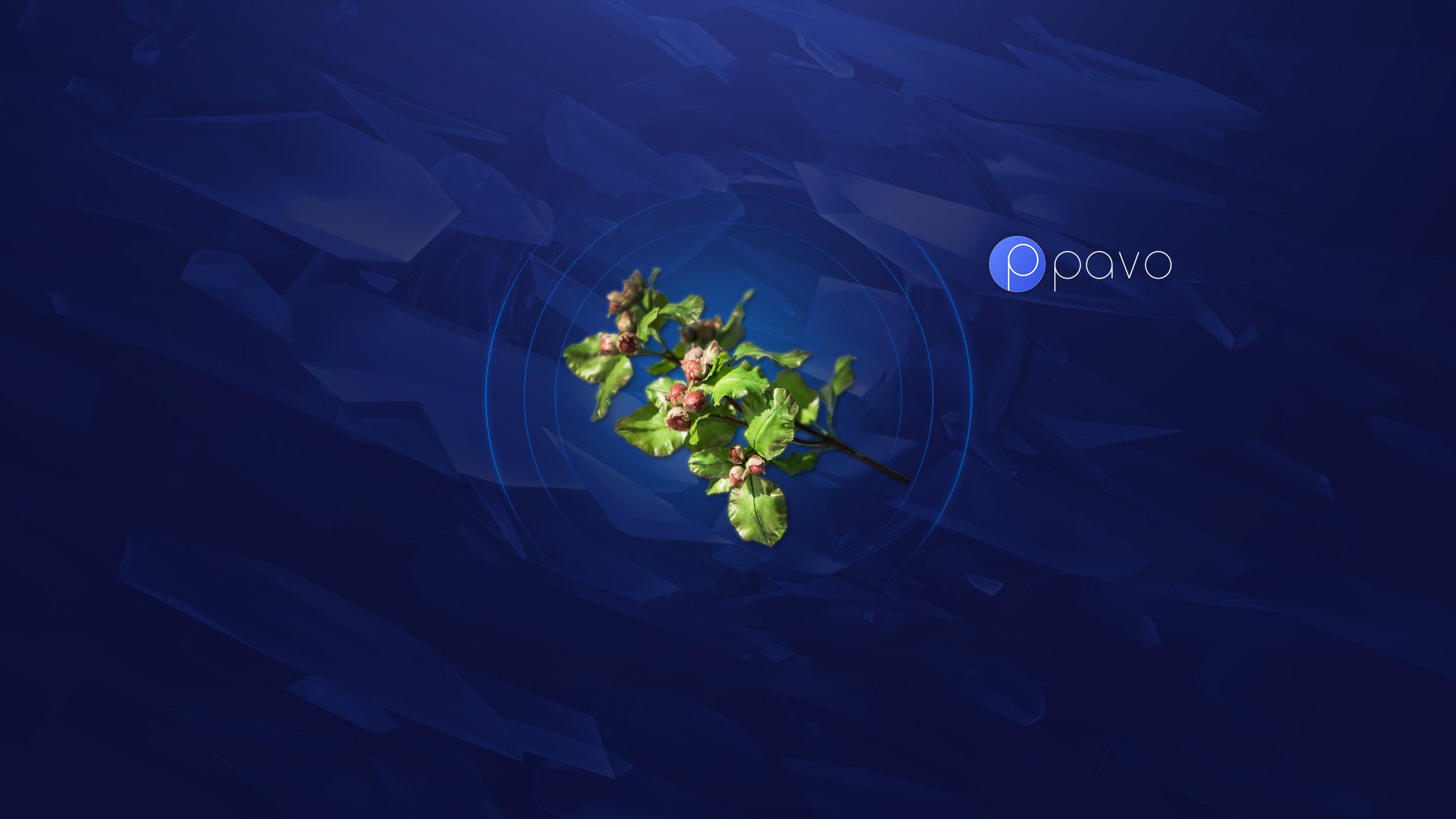 Details about Pavo Coin ICO
PavoCoin, or simply Pavo, is a functional currency that allows manufacturers to accept digital payments from customers and community members.
On February 21, Pavo collaborated with ICOBox to launch the ICO in mid-March. ICOBox will provide Pavo's technical, legal and marketing services to prepare for its ICO.
Pavo set a target of $ 65 million through the ICO for the PavoCoin token beginning March 15, 2018.
As of February 27, 2018, there is limited information on the sale of PavoCoin token (or any aspect of the company) available online. However, we hope to change as we move closer to the sales date. You can manually register the whitelist to sell the token by visiting PavoCoin.com.
There is an interesting fact about the ICO that they have actively reduced the harcap.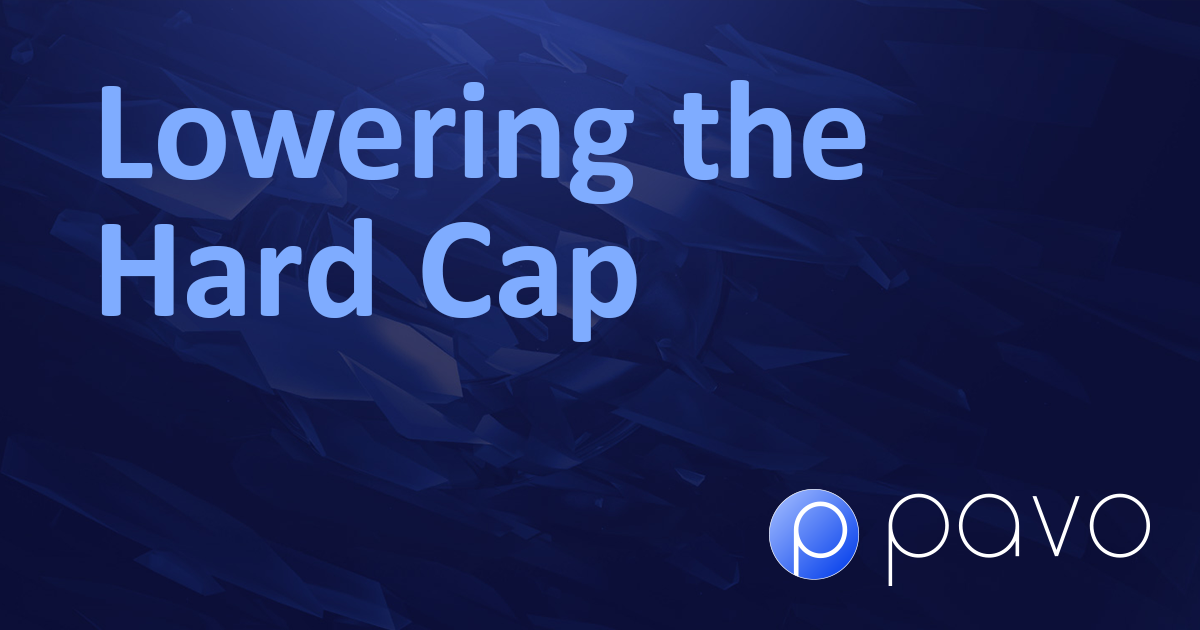 In keeping with the theme of democratizing access to financial services, Pavo is lowering his limits, making Pavo's signature more complete and useful. Make Pavo available to more than the best of AgTech's ecosystem, our community and everyone to eat, that's all, because we strive to achieve sustainability. on global food, improving food security and increasing food affordability.
This is why we lowered the hard limit: The project was able to rationalize the time and cost of our product development. They found that the actual cost would be less than the rough estimate and the project did not want to collect more money than we needed.
Pavo's product development team manages to do more with existing assets and this means they are ahead of schedule. Pavo's deployment with large farms in California, and in Europe, and the demonstration of their capabilities, will then continue with the planned deployment in Southeast Asia.
Pavo Development Group?
Pavo is led by CEO Erhan Cakmak and CMO Dave Dabbah.
Erhan Cakmak is an international business executive, having more than 20 years of experience building successful companies. He was formerly COO of N3N, COO of Bright Pattern, Inc., co-founder and president of Bright Pattern SA, and CEO of Solint Systemintegrations GmbH. He graduated from Stanford University.
Pavo is based in San Francisco, California. The company was established in 2018.
Conclude
Pavo aims to improve the efficiency and productivity of agricultural activities through the use of blockchain technology. Pavo will use blockchain technology to help regulators regulate the agricultural sector. A blockchain-based currency called PavoCoin will also be used to facilitate non-frictionless payments across the industry.
Pavo will initially focus on the world of legal cannabis production, helping growers around the world to navigate complex regulatory requirements and increase agricultural productivity.
You can find out more at the link below:
Website: http://pavocoin.com/
Whitepaper: https://pavocoin.com/doc/Ver.05.04%20IoT%20Blockchain%20for%20the%20AgTech%20Ecosystem.pdf
Facebook: https://www.facebook.com/PavoIoT/
Twitter: https://twitter.com/PavoIoT/
Telegram: https://t.me/pavo_en
========================================
Success comes from ideas, starting with enthusiastic people and flying high by the whole community
Author by: Hoangvuhk3110
Bitcointalk Profile: https://bitcointalk.org/index.php?action=profile;u=1805177
Newer Post
Older Post